The SelecTrucks of Chicago Team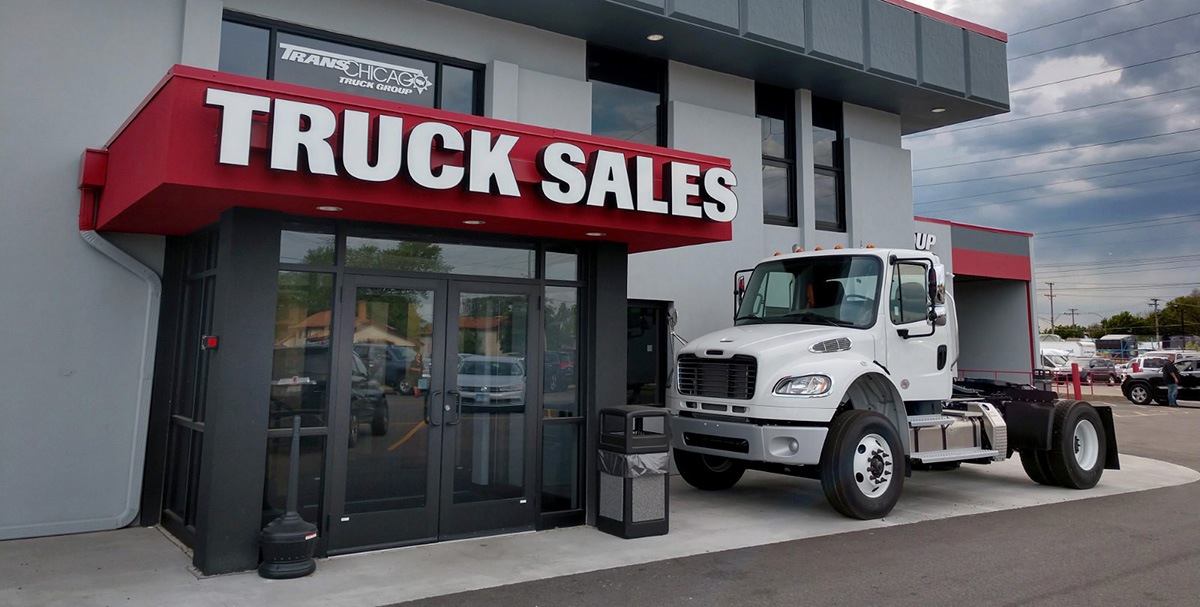 We're Committed to Making Every Step of the Process Easy for You
Our SelecTrucks of Chicago team is made up of knowledgeable sales professionals who are dedicated to getting you into the right used truck for your business, and at your best possible investment cost. We look forward to helping you with your used truck purchases.
---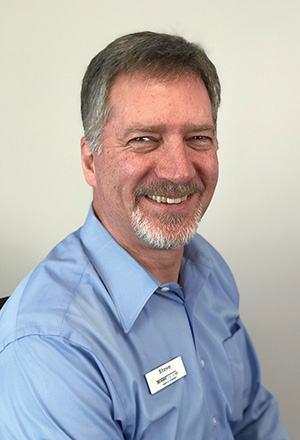 Steve Flammersfeld
Vice President of Truck Sales
Steve has been TransChicago Truck Group's Vice President of Sales for six years. Prior to that, he spent over 20 years with Daimler Trucks North America's Detroit Diesel and Freightliner Trucks divisions where he held positions in service, engineering, field service, field sales, national accounts, marketing and management.
Steve also worked for John Deere, Caterpillar, and VolvoWhite GMC dealers and distributors. He holds an associate's degree in Heavy Equipment Service and a bachelor's degree in Business Administration from Ferris State University.
Steve has a passion for, and feels fortunate to have worked in, the heavy equipment and heavy truck industry in one fashion or another since he was sixteen!
---
Matthew Shirley
Center Manager
With over 15 years of industry experience, Matthew is proud to lead SelecTrucks of Chicago, a division of TransChicago Truck Group. He takes pride in putting customers' needs first and delivering first-class service through total customer commitment.
---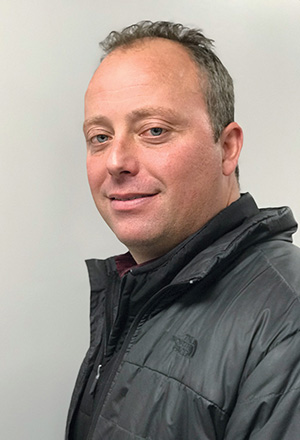 Larry Gervasio
Commercial Truck Sales
Larry grew up in South suburbs of Chicago and attended Alonzo Stagg High School. After high school, he enlisted in the United States Army and was stationed in Fort Sill Oklahoma.
Larry has worked in masonry at his father's and uncle's company, Magisano Masonry. He was a Hinckley Springs Water Route and Sales Representative for nine years. Larry has been with the TransChicago Used Truck Department for three years. After working as a certified CDL truck driver, Larry truly understands his customers' needs. He values being able to build solid relationships and offering his own experience in helping customers make the best purchases for their business needs.
Larry and his wife Janet have two daughters, Gianna and Kylie, plus two dogs, Bear and Fraya. His favorite sports teams are the Chicago Cubs and Chicago Bears.
---
George Kossivas
Commercial Truck Sales
George "The Truckologist" was born in Montreal, Canada where his parents immigrated to from Levidi, a small village in Greece. His family then moved to Chicago where George grew up. He attended Triton Junior College to play baseball. After some missed curve balls, he decided to change things up a bit.
George worked at a Motorola plant and then realized he wanted to be in transportation. He drove trucks for Hinckley and Schmidt and then for Jays Potato Chips for five years. His mentor, Wally Ropel, advised George that he'd do well in truck sales and gave him the necessary advice to get started in semi-truck sales. George worked for Navistar International — where he won the Diamond Club award six times for meeting and exceeding goals in gross volume, gross profit and gross unit sales — and JX Peterbilt before joining our TransChicago Truck Group team five years ago.
George's professional goal is to understand every part of the trucking industry; including truck sales and the freight market, in order to best inform his customers about how one affects the other. He loves being able to offer this insight and to help his customers make informed decisions.
George spends two weeks every year in Maui, and he is an avid snowmobiler in Michigan's upper peninsula. His first love is baseball; he was fortunate enough to marry a woman who also loves the game!
---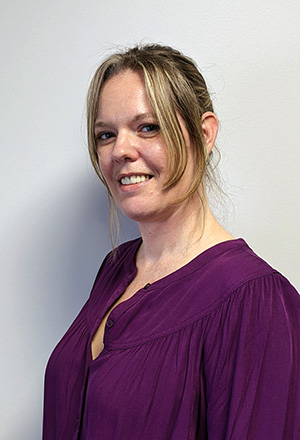 Renee Rose
Used Truck Sales Coordinator
Renee grew up both on the south side of Chicago and in Schaumburg, Illinois, and went to Schaumburg High School. Her first job was selling door to door for Kirby Vacuums, and she then worked at Chase Bank. Renee opened her own trucking business where she managed regional air freight for eight years.
Renee likes how in this business every day is a new, ever-changing opportunity where she's able to meet different people and find ways to help them with their livelihoods.
Renee has two teenage sons who keep her on her toes. In her spare time, she likes to garden, work out and play a little Call of Duty!
---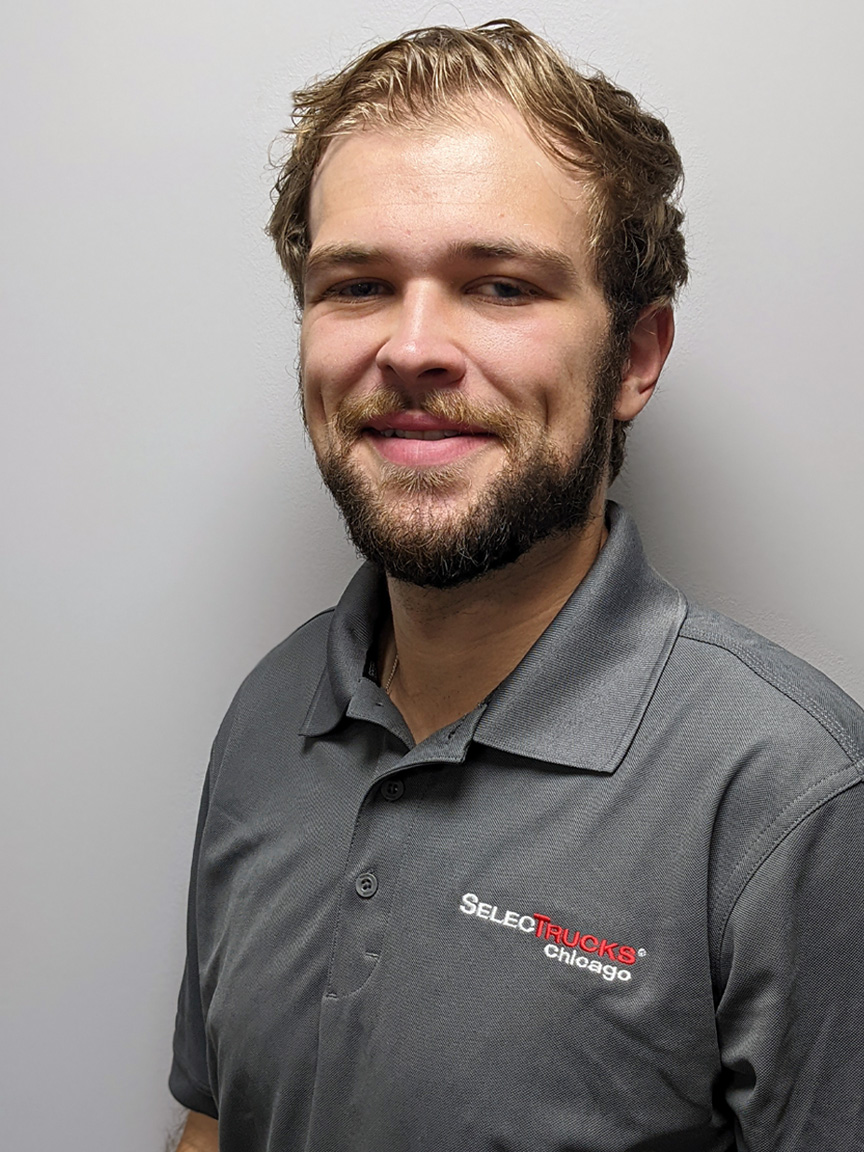 Jeremy Szczurek
Commercial Truck Sales
Jeremy grew up in Algonquin, Illinois where he played both baseball and hockey. He played hockey for Iowa State University, where he also earned a degree in marketing and exercise science.
Jeremy worked in the information technology field before joining our SelecTrucks team.
Outside of work you'll find Jeremy on an ice rink. He coaches travel teams for the LEAFS Hockey Club. He also runs his own hockey training program for players ranging from age eight through NCAA D1 level, and from all over the Midwest.
---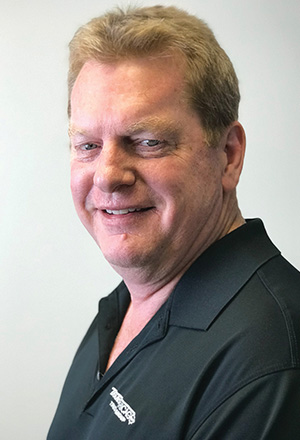 Brad Rullman
Commercial Truck Sales
Brad grew up in East Jordan, Michigan and attended Central Michigan University. He worked as a field technician for Air Products and Chemicals before getting into sales. Brad has been selling trucks for 23 years, and has been selling trucks and trailers at TransChicago Truck Group for over four years.